Office: (678) 957-1984    (770) 309 0275    Fax: (678) 287-1338
Knowledge Plus Experience
Our Clients become friends. They call  to announce the birth of a baby, they invite me to their weddings, and they even cook special dinners on occasion.  Real Estate is a great way to meet new friends. I treasure the people who allow me to become an integral part of one of life's biggest decisions.  My relationships continue past closing and beyond business.
I am an Accredited Buyer's Representative (ABR http://www.REBAC.org ) and belong to the National Association of Realtors® which means I subscribe to the Code of Ethics and Standards of Practice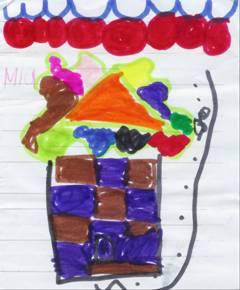 Some Clients even draw pretty pictures for me.