SEARCH THE MLS for FREE IN REAL TIME NOW!
How we will sell your house:
There are several steps to selling your home. 
We bring our marketing savvy to the table and focus on every property individually.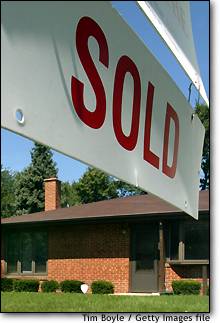 Housing Friends offers:
Free Comparative Market Analysis
Free Market Absorption Report Analysis
Free Online listing/tour
FREE 24 Hour Marketing! -Your House will talk!)
Free HUGE Internet Exposure!
Free Appointment Desk showing management
Free Smartline 24 hour information line
Complete and Total Dedication to serving you!
Sellers: Request a complimentary Comparative Market Analysis today.
Setting the right price before you list your home is critical to getting the most for your home and selling it quickly. I offer a complimentary CMA, without obligation. Request your CMA today. Click Here
Why Great Homes Sometimes Don't Sell
…And How to Make Sure Yours DOES!
– PRICE INAPPROPRIATE FOR MARKET: When we send you a market analysis on your home, you will see the other comparable homes that have recently sold in your area. Set your price based on recent SALES. When homeowners follow the prices of unsold, overpriced, listings, they may miss out on a sale.
– PRICE FAILS TO REFLECT CONDITION: You may elect to sell your home "as-is" and disclose any structural or cosmetic flaws, leaving it to the new owners to make changes as they see fit. Or you may renovate to sell at a higher price. Either way, match price to the home's condition.
– SELLERS FAIL TO SEE THE HOME THROUGH BUYERS' EYES: Make some quick changes that make your home appealing to buyers. In my next update, I'll tell you more about the easiest ways to do this.
Please let us know if we can answer any questions you have at this stage in your decision process. We have a wealth of other information we can give you with no obligation. Just ask! We look forward to serving you. When you're ready to sell, we will be here to make the process easy and successful for you.


For More information call us at  770-309-0275
or email us at INFO@HOUSINGFRIENDS.COM
'We are advertis'd by our loving friends.'
–William Shakespeare (1564 – 1616)
Your Referrals are our best Recommendation.